Maguire Steele ideated, created and produced an installation opportunity and events for artist Timothy Uriah Steele at The Surf Lodge, opening on Thursday, August 29th for Labor Day Weekend. Timothy was one of the headliners for the weekend along with Sofi Tukker, 50 Cent, DJ Cassidy, Lukas Nelson, Jimmy Buffet and more.
On Sunday, September 1st, Saturday Sessions Presents Sofi Tukker and Timothy Uriah Steele kicked off with activations through the day. That evening, The Surf Lodge hosted a 30 person seated dinner to celebrate Steele's installation Dollhouse At Dusk. The installation was on view from Thursday, August 29th through Sunday, September 22nd 2019.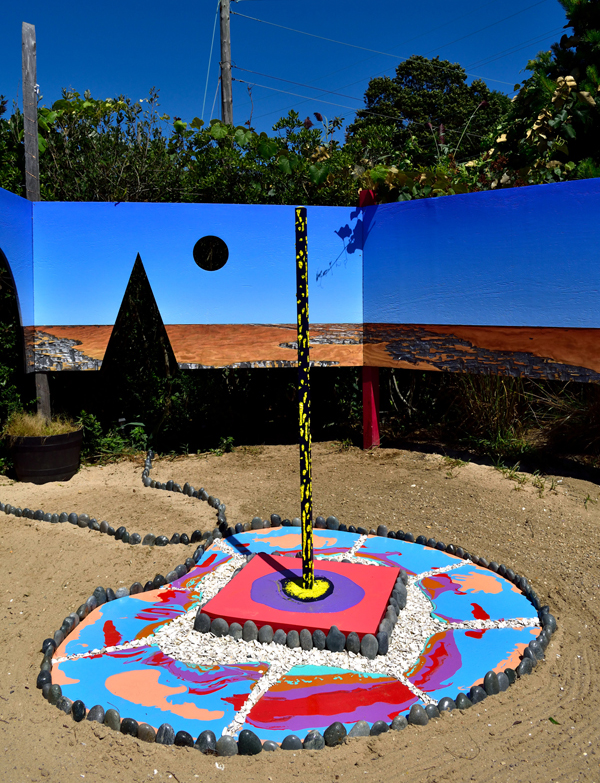 Notable attendees included Adriana Lima, DJ Cassidy, Toby Milstein, Judah Schulman, Charlotte Bickley, Steven Sachs, Conor Kennedy, Danielle Bernstein, Athena Calderone, Tobias Harris, Victoria Dahlberg, Tara Tomimoto, models Heather Aboff, Madlena Kalinova and Ashley Haas and Ambra Gutierrez, Michael Sard and Chris Galasso of Tombolo.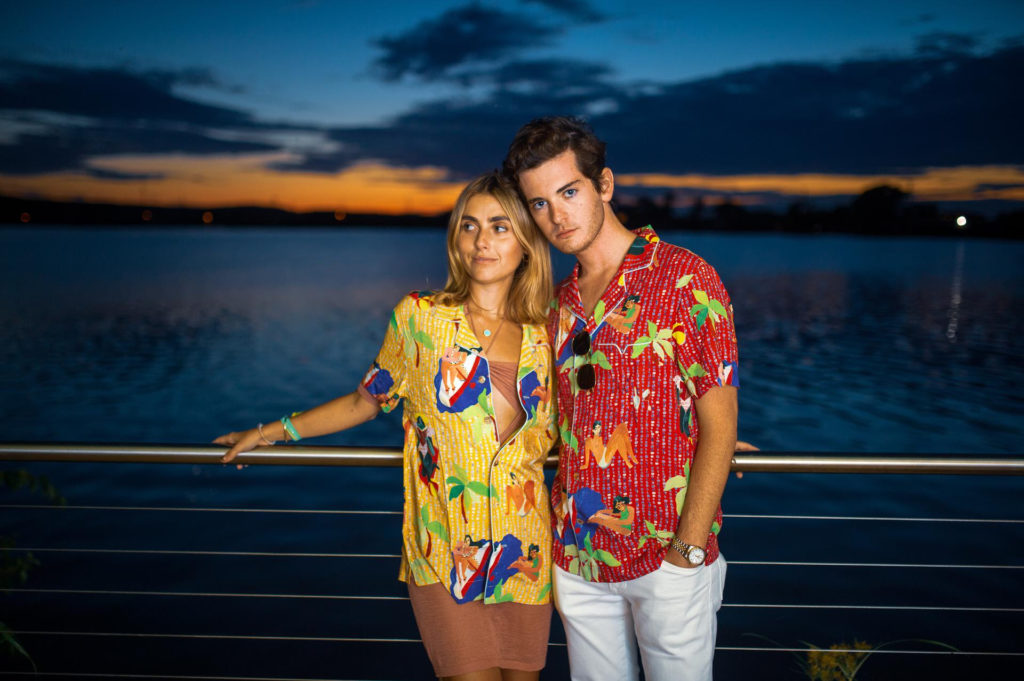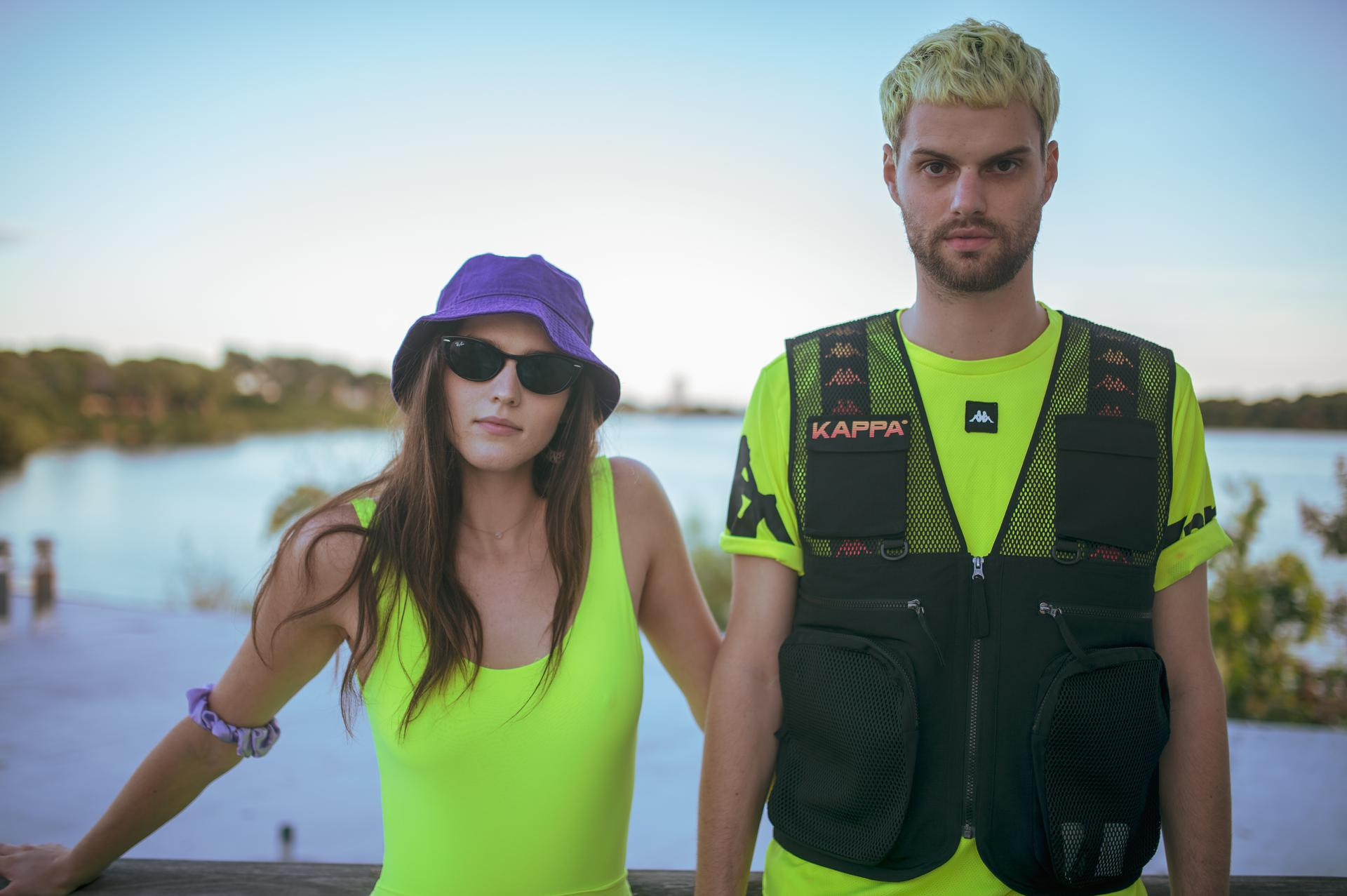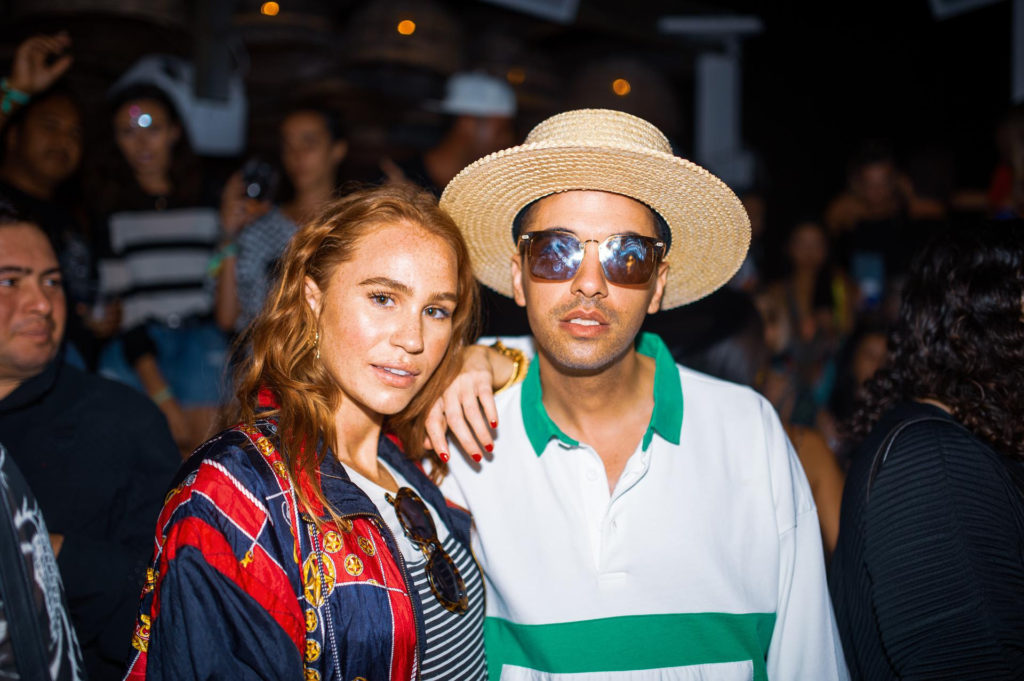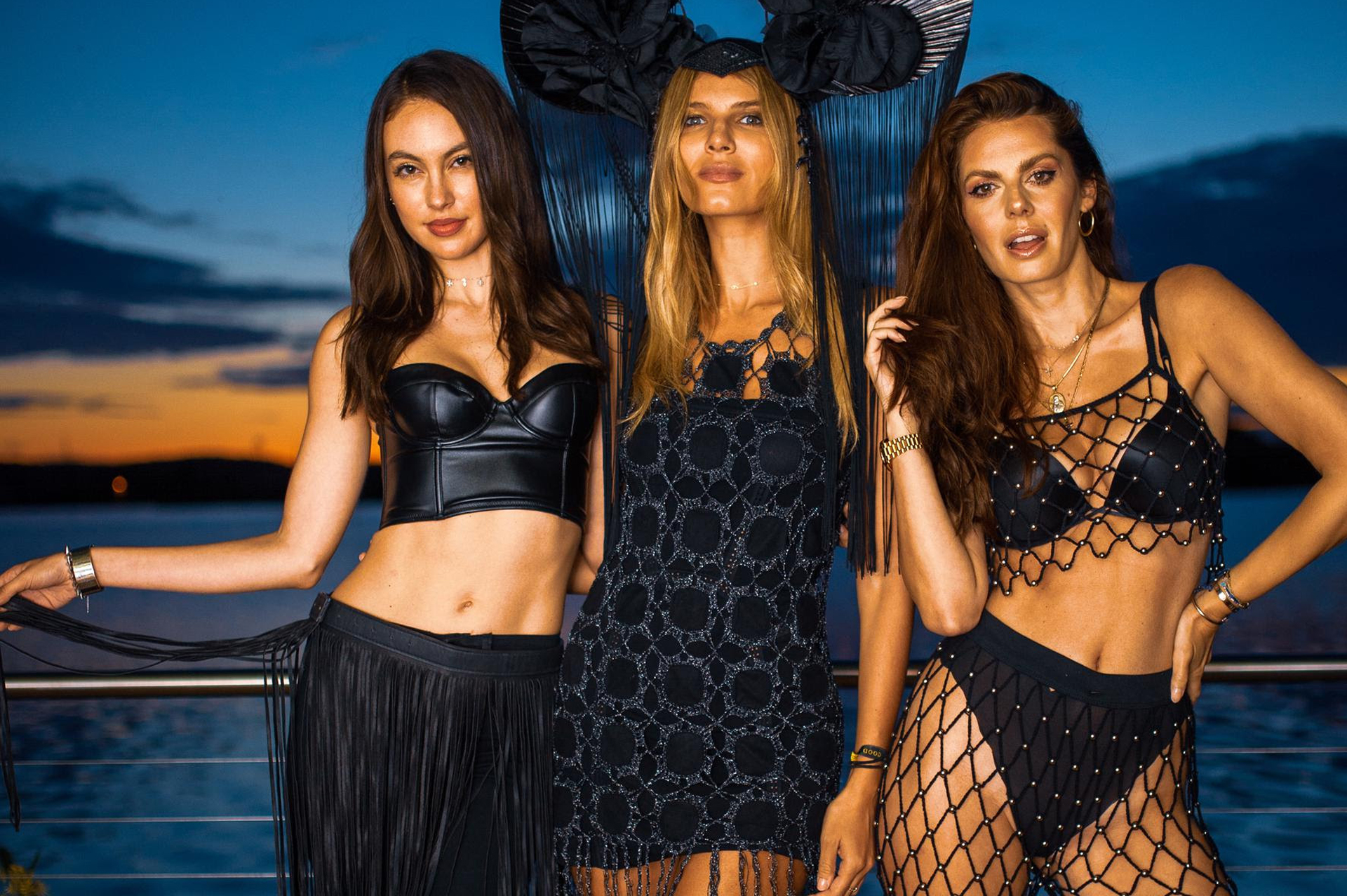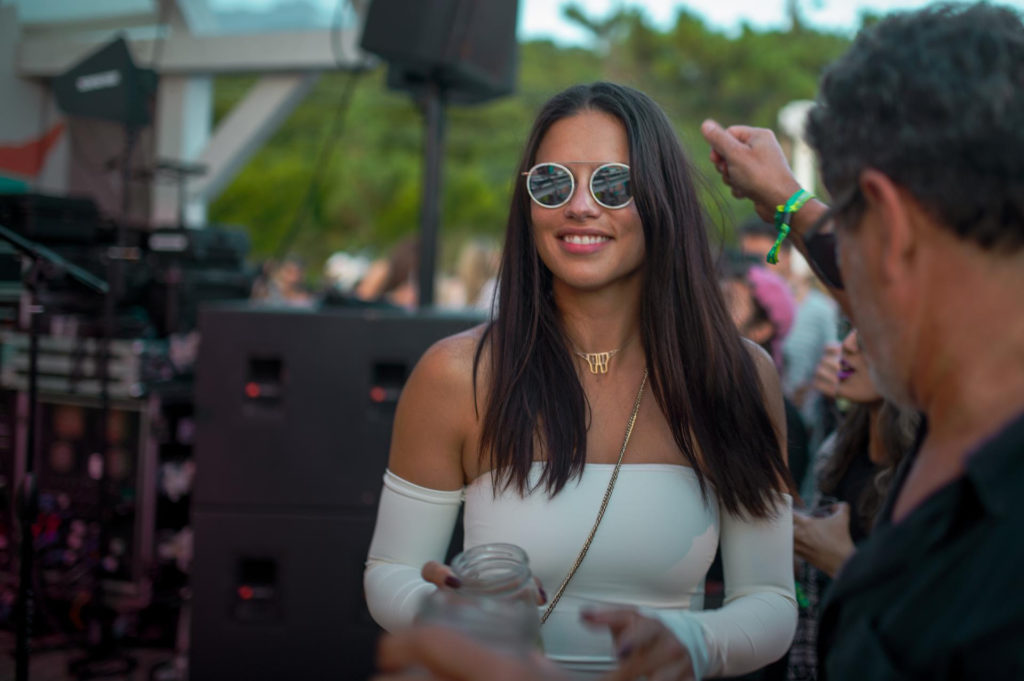 Dollhouse At Dusk is a mythopoetic tableau composed of acrylic on panel, wood beams, black rocks, crushed sea shells and local sand, set on the beach of Fort Pond. Dollhouse At Dusk is both weird and familiar; playful and sad; natural and unnatural. The panels which initially block out the foliage and mimick the sky also feature cut outs inviting the plants to move back in and take stage. The entity at the center plays host to climbing particles that pool at the base of the sculpture and slowly make their way upwards in small packs. Crushed sea shells surround the pour panels and black rocks secure them. The black rock tendrils lead back into the foliage. Combed local sand radiates from the center.