At Maguire Steele our approach to celebrity placements is a 360° plan including seeding, dressing, follow through and securing dynamic coverage. Below are a few examples of how our connections within the industry, and experience working with designers and stylists, make this happen.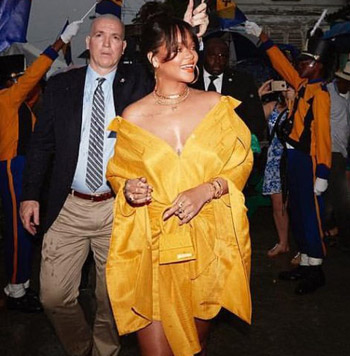 When we first started working with Hellessy, designer Sylvie Millstein let us know that she really wanted to dress Rihanna. We immediately worked our relationship with her styling team to loan options for upcoming appearances.
Proactively, we worked with Rihanna's stylist and Hellessy to produce a Spring/Summer 2018 Runway Look in advance of the season based on Rihanna's measurements, and it was an enormous hit with the press, turning into over 50 media placements and ongoing interest.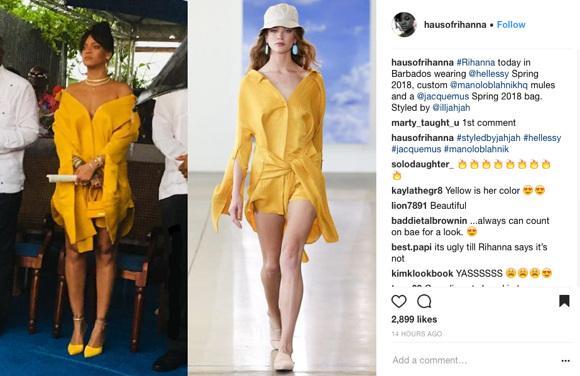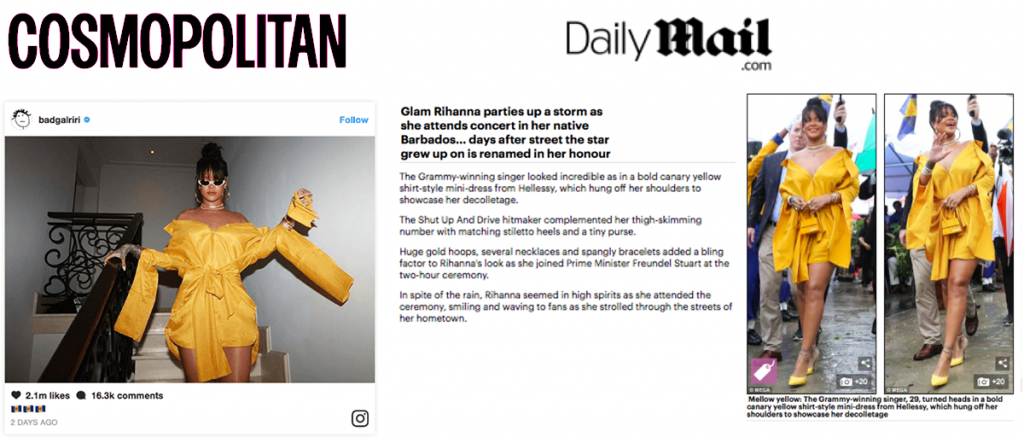 While Kim, Kayne and kids were in Cuba shooting "Keeping Up With the Kardashians," we dressed Kim in Hellessy for filming and still photography. Not only was this a huge TV opportunity for our client, we ensured that the images blew up on social media, generating 3,000,000 likes on a single post, and so much more!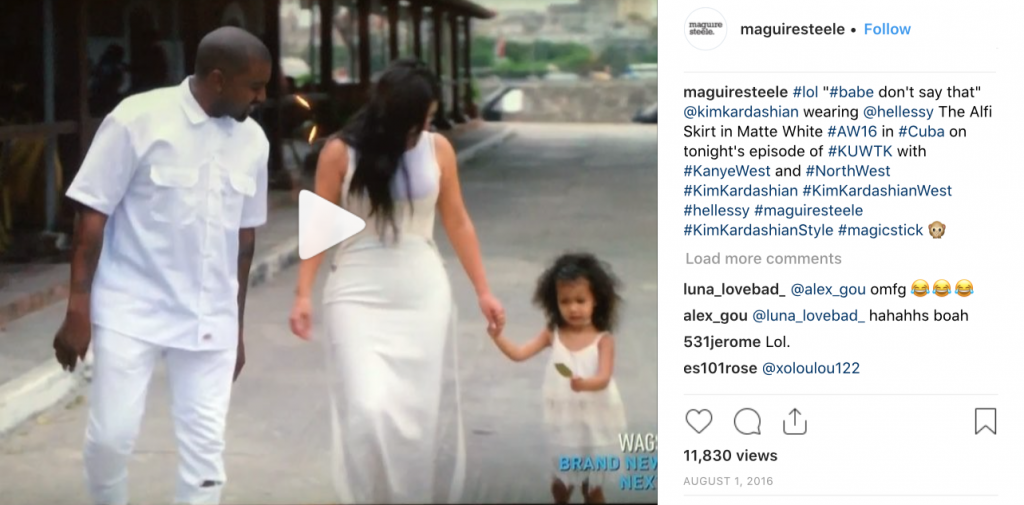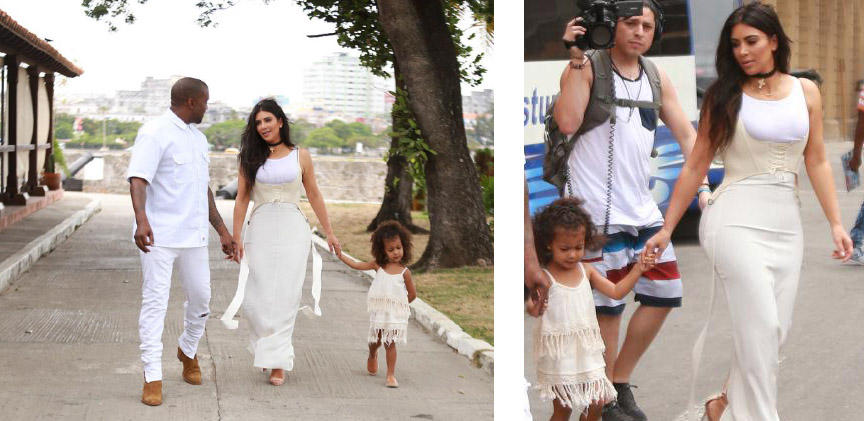 Taylor Swift, Lupita Nyong'o
We knew Taylor Swift would love our client Novis, and we were right. We secured placements for Taylor to be seen out and photographed in numerous Novis designs, including the green tweed look she wore to the 2014 Teen Choice Awards.
This was a pivotal moment in Taylor's style evolution, and Maguire Steele secured a New York Times article specifically mentioning Novis along with quotes from designer Jordana Warmflash. We've also dressed stars including Lupita Nyong'o, Jessica Chastain, Zoe Kazan, Gabrielle Union, Gillian Jacobs, and many others.